Living Our lives With An Attitude Of Gratitude
Wearing inspirational clothing is a unique way to have a meaningful impact on one's mental health. We all need a creative outlet to express how we feel inside, and at the same time, touch someone that needs a reason to smile. Wear what makes you happy and feel SoPsyched. Get Inspired. Spread the Vibe. Elevate Others.
SoPsyched Inspirational clothing for men is a must-have for any man who has something to say. Clothing for men that put their higher self, mental health, and style at the top of the list. Choose from a variety of mental health t-Shirts and hoodies to suit your mood.
Shop Men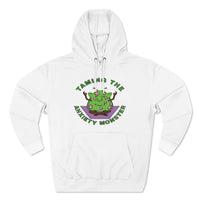 Feature
Beat the cold with this premium pullover hoodie that's just the right layer of warm and cozy. Made with three-panel fleece lining, this pullover is double stitched for durability and roomy. Pick one in your favorite color to match your style.
A line of Inspirational clothing specifically created for women that align with their innate qualities of compassion, and strength. Whether you are looking stylish in a pair of our beautiful leggings, or feeling cozy and comfy sporting one of our mental health hoodies or t-shirts, we know that you will be feeling SoPsyched on your sacred journey. 
Shop Women
Looking for the luxurious shower curtain to match your bathroom decor? With SoPsyched's shower curtain, you can bring your bathroom's personality to life! This shower curtain is available in a variety of patterns and colors, so you can find the perfect one for your home.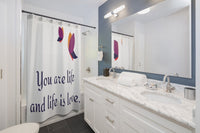 Our hoodies for kids and kids' t-shirts are the perfect choices for anyone looking for inspirational, and cool clothing. With our wide selection of uplifting, and unique images, you're sure to find just what you're looking for. Shop our online store today!
Shop Kids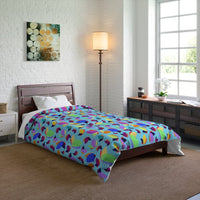 Keep your bed warm and your heart happy with this blanket comforter. The bedding features a soft fabric with a repeating pattern of color. The bedding is designed in four different sizes.
At SoPsyched, we believe that life is full of moments that need to be shared. That's why we offer a wide variety of products like Blanket Comforters, bags for women, shower curtains, writing journals, and more, that will help you to cherish the best moments with friends and family. 

We offer FREE Shipping on orders over $100 within the U.S

Multiple Payment Methods

30-day Return policy